Korea launched commercial 5G mobile communications in April 2019, and it is expected that 5G will continue to drive south Korean exports in 2020.

Korea's joongang ilbo reported Tuesday that 5G smartphones and communications devices are expected to be a major factor driving South Korea's exports by 2020. Samsung electronics' share of the global mobile phone market fell from 32 percent in 2013 to 18.4 percent in 2018, but recovered to 22.3 percent in the second quarter of last year, with the popularity of 5G smartphones playing a decisive role, according to strategy analytics. In communications devices, samsung electronics ranked fifth with a global market share of just 5 percent in 2018, and rose to 11 percent in the third quarter of last year to rank fourth globally. In 5G equipment, samsung electronics has a 23% share, ranking second only to huawei.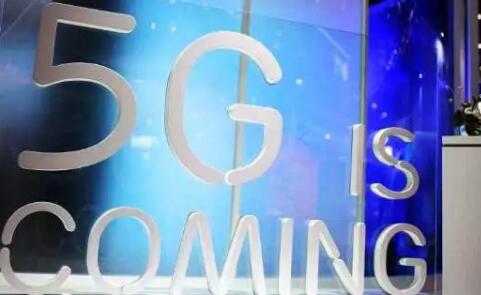 Last year, south Korean telecommunications companies worked with companies from China and Japan, among others, to help boost 5g-related businesses. PPI, a communications equipment maker, signed a supply agreement of more than 40 billion won for 5G equipment with SDGI, the joongang daily reported. SK telecom signed a 5G technology export deal with Rakuten, Japan's fourth-largest mobile communications company, while LG U+, a south Korean telecommunications provider, exported vr content and vr Live solutions to China telecom.

In April last year, President moon jae-in of South Korea said when attending the launch event of South Korea's "5G+ strategy" that the south Korean government is now pushing forward the 5G strategy at the national level, trying to build a world-leading 5G ecosystem, aiming to occupy 15 percent of the global market by 2026, create 600,000 related jobs and achieve the export target of $73 billion.

Korea plans to build a nationwide 5G network as soon as possible by 2022, fostering new industries based on 5G technology, including self-driving cars, smart factories and smart cities. South Korea's telecommunications industry plans to take the lead in building a 28GHz network around major cities such as Seoul starting in the first half of this year, the joongang ilbo said. In addition, South Korea will realize SA's independent network commercialization, so that users can always maintain 5G network connection; The south Korean government is also spending 87 percent more on 5G this year than it did last year.
  To widen5GActive application of technology to boost industry development,Korea Mobile Communications Corporation also actively cooperates with domestic and foreign companies,Fostering Augmented Reality、Virtual reality and cloud games, etc.5GContent industry。It is reported that,LG U+Will start this year,Invest in the next five years2.6Trillion won for5GProduction and supply of content。SKTelecom last year11Month andFacebook、KakaoAnd other companies launched a virtual reality service"Virtual social world",This year will use the service to enter the U.S. and other overseas markets。